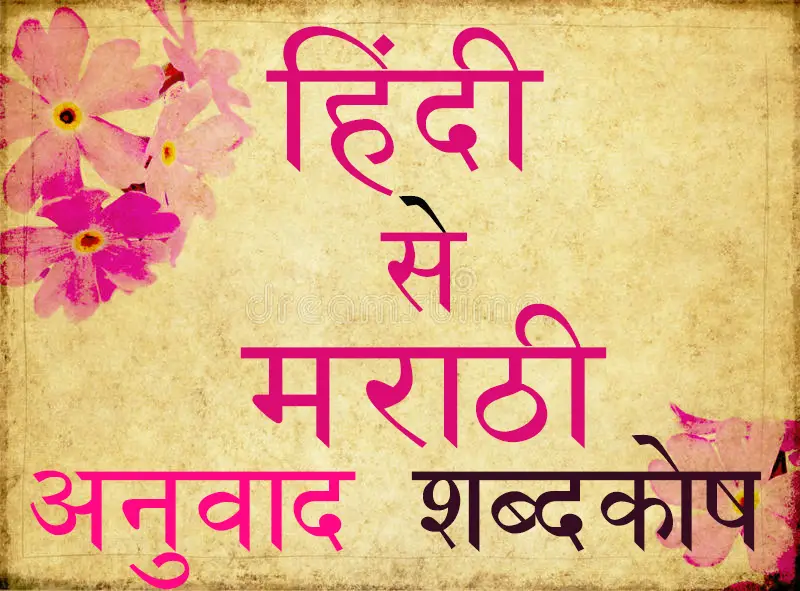 HINDI TO MARATHI TRANSLATION: An Incredibly Easy Method
In This Post We Will About To Introduce You to The Android Application.Which Can Help You Translate Hindi To Marathi Translation Application.
The Following Video Will Show You How To Use The Marathi Translation App.
This Application Uses Yandex Translation Sysytem Api Key.
Application Is Simple No Fusy Button Included In this .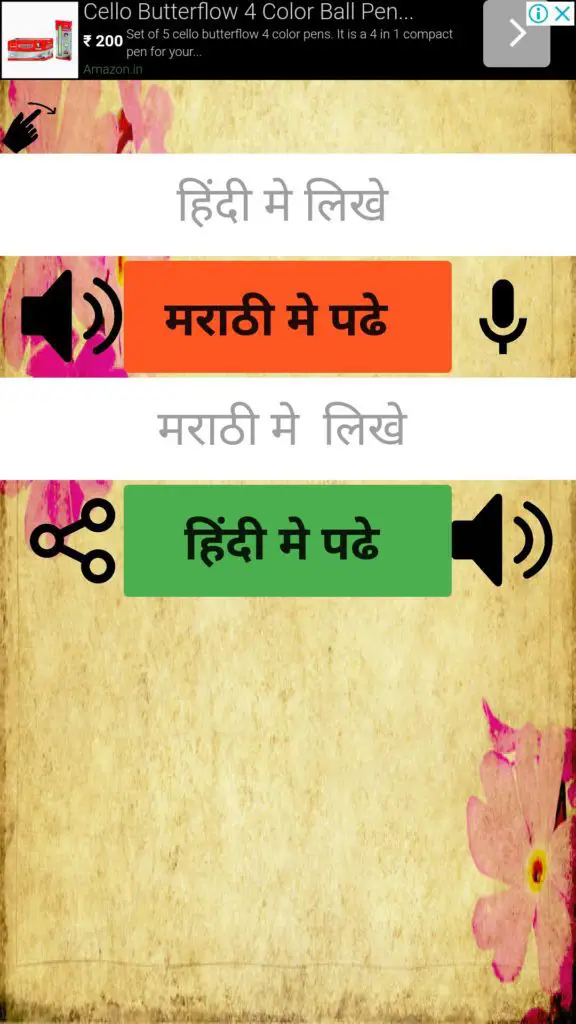 Application Contains For Buttons Mic,Speaker,Share And Another Speaker 2
Type Any Word In Hindi By Saying In Speaker Or By Typing With Keyboard Marathi.
2.Then Click Button Marathi Me Padhe You Get Hindi to Marathi Translated Word .
3.Suppose You Have Marathi Word then Click button Hindi Main Padhe You Get Marathi Translated Word.
4.suppose you want to type word my mic you can also do that
5.suppose you want to listen translated word in hindi or marathi you can also do that .
6.you can share the translated word anywhere you want .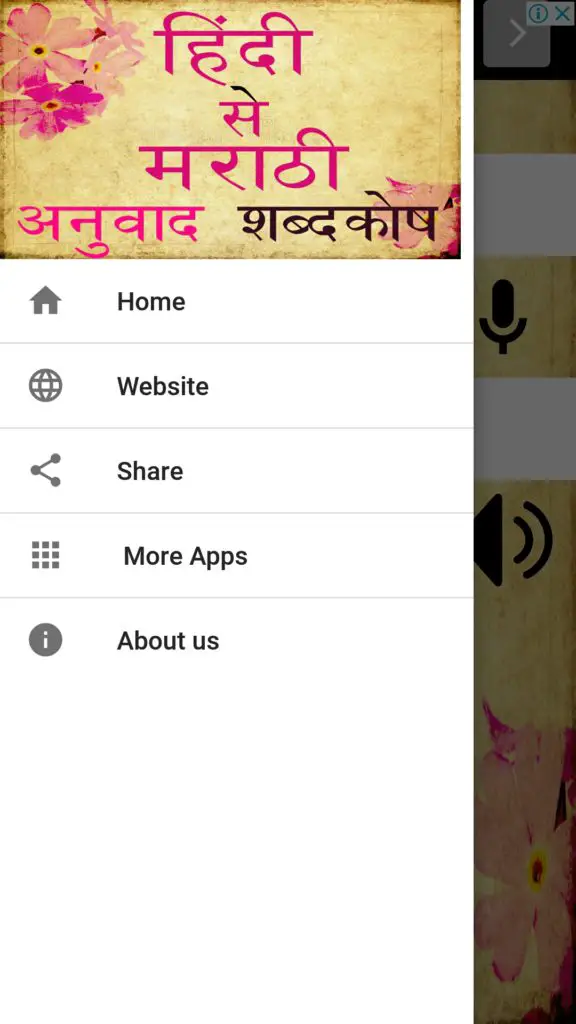 7. you can see hand sign in application.
8. This if slide open a drawer which can which can guid you to the marathi grammar website.
9. more translation apps
10. about us who we are and what we a do .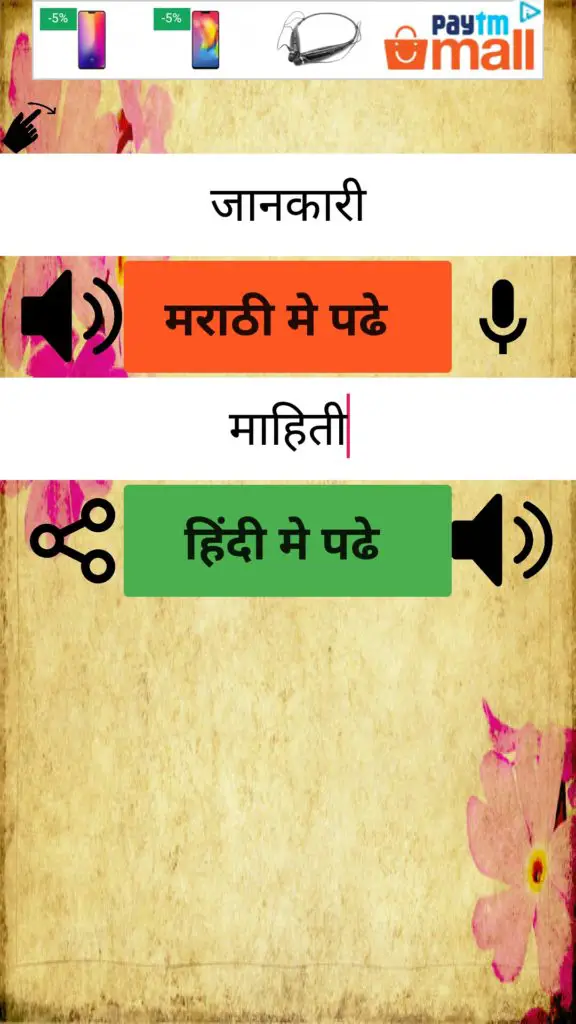 Above You Can See We Type Word 'जानकारी " Which Is In Hindi Language So If We Want To Translate That In Marathi So We Have To Click on Hindi Me Padhe You Can Get Marathi Translated Word Its Simple Application So Use It Thank you Friends.